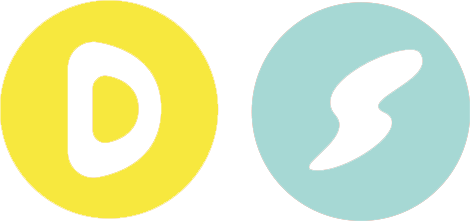 While awareness of the issues surrounding diversity, equity and inclusion (DEI) in the technology sector has gained more momentum over the years, it's clear there is some way to go until it is a fair and hospitable place for everyone.
According to Hired's UK Tech Workplace Equality Report and research by The Department for Business, Innovation and Skills (BIS) and the Equality and Human Rights Commission:
Women make up only 18% of all UK tech roles.
The vast majority (66%) of tech workers identify as white. Just 3% are black, 17% asian, 2% hispanic and 6% mixed race.

Women are offered 4% less salary on average than men – that's £3,000 on average less than their male counterparts. This gap greatly increases in male-dominated fields, such as software engineering and data analysis, and when ethnicity is a factor.
Furthermore, 61% of the time men are offered higher salaries than women for the same role at the same company.

84% of all interview requests go to men and only 16% to women.
3 in 5 women have been discriminated against in the workplace because of their gender. A third (29%) have also experienced sexual harassment in the workplace.

38% of non-white people have been discriminated against in the workplace because of their ethnicity. 21% experienced bias during the interview process and 15% experienced harassment in the workplace.
A quarter of LGBTQIA+ people have found out they have been paid £10,000 to £14,999 less than a heterosexual colleague.

LGBTQIA+ women are 200% more likely to suffer discrimination than LGBTQIA+ men.
Just 8% of LGBTQIA+ tech workers are mixed or multi racial and 7% are from Asian backgrounds.

46% of those who identify as LGBTQIA+ and neurodiverse have suffered discrimination in the workplace because of the combination of these identities.
1 in 10 people in the tech workforce consider themselves to be neurodiverse yet one third experienced discrimination.

71% of neurodiverse people aren't taken seriously in the workplace.
Age is one of the biggest factors behind discrimination in tech. Only 20% are aged 38 to 53 and just 2% are over 54.

3 in 4 mothers (77%) have had a negative or possibly discriminatory experience during pregnancy, maternity leave, and/or on return from maternity leave.
An estimated 54,000 mothers every year are being forced to leave their jobs because of how they are treated.
If we're to continue on this trajectory, the effect on our sector, our businesses and our talent will be detrimental. Lack of diversity and inclusion not only impacts the wellbeing of individuals, it also hinders our ability to attract and retain people [source], innovate and succeed financially [source], and grow towards a more prosperous future. Fortunately, there are steps we can take, both big and small, to be the change we need.
That's where Diverse Sussex comes in. Our aim is to build a comprehensive understanding of DEI in Sussex's tech sector and where we must improve our individual and collective efforts.
Through the sharing of anonymised and aggregated data from businesses in Sussex's tech community, we can identify where DEI challenges and imbalances lie within our organisations and work together to address them.
By joining Diverse Sussex, you solidify your business's commitment to diversity and inclusion; providing anonymous annual data on your hires and recruitment strategies, and therefore contributing to our collective awareness of the current state of our local sector.
Becoming a Diverse Sussex signatory gives you access to our toolkit, designed to assist your diversity, equity and inclusion knowledge and practices.
The toolkit is split into various categories (awareness, attracting, selecting, onboarding and belonging), each with insights, articles and resources to support and inform your business.
We look forward to you joining our goal of ensuring everyone has equal access to opportunities in Sussex's technology sector! If you have any questions, feel free to get in touch with us.